The original and still the best since 1997
Members get access to download all of our famous updates, built up over a decade and a half!
Mon, Dec 17
I'll Do Anything
Amy teaches Misty a messy lesson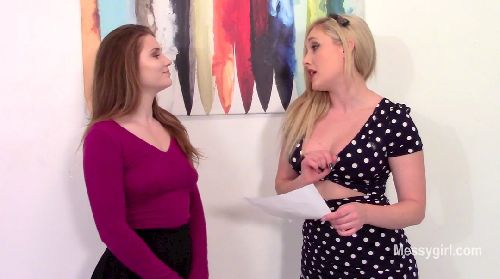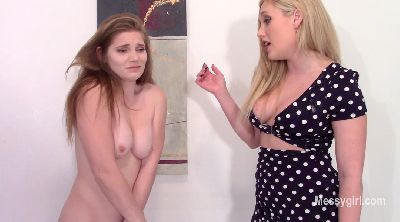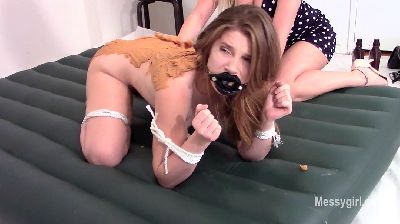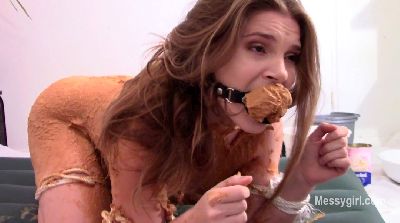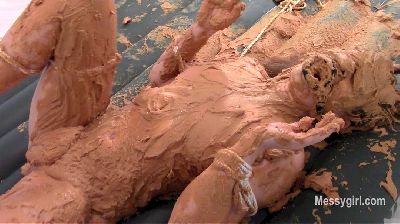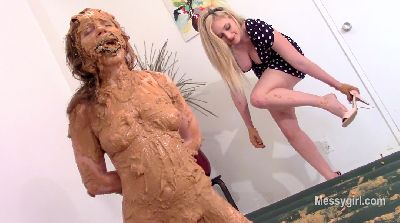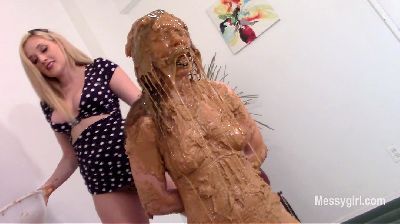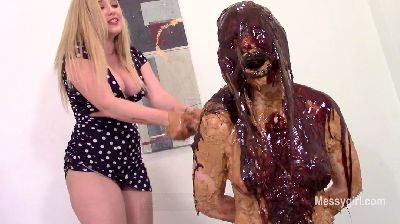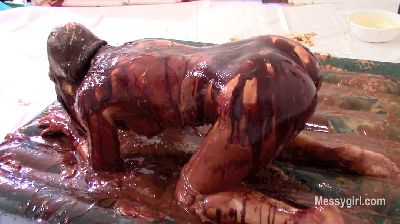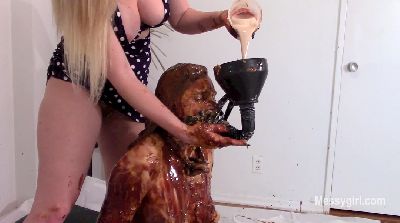 Misty is being interviewed by Amy for a maids job. But Amy finds out Misty lied about her work experiance and will tell the agency that sent her. Misty begs Amy to not tell the agency and that she will do anything because she needs the job. Well, Amy wants to teach Misty a lesson, so she takes her to the basement to have a bit of fun with her. She makes Misty strip nude and then get on the mattress so that she can tie her arms and legs together. Amy then inserts a gag in Misty's mouth. Now comes the messy humiliation. Amy smears peanut butter all over Misty's body including her face and into her mouth with the open mouth gag. Next comes dark honey over her head and this is followed with caramel syrup. Poor Misty is a total mess, but next comes chocolate syrup over her head and body. Amy then tells her to open her mouth and inserts the force feeder. Amy makes Misty swallow a chocolate shake and then scoops up the slop on the bed and feeds it to Misty as well. Amy then tells her roll around in the mess like a pig. Once Misty is done, she crawls away a humiliated mess. The good news is she got the job!